FA Book
---
You wonder: What's a food addict?! How can anyone be addicted to food when we all have to eat?
Perhaps the term "food addict" sounds extreme. No, you think, even if I lose control sometimes, I'm no addict. Yet there's something to the words food and addict that has made you pause.
We wrote this book for you.
---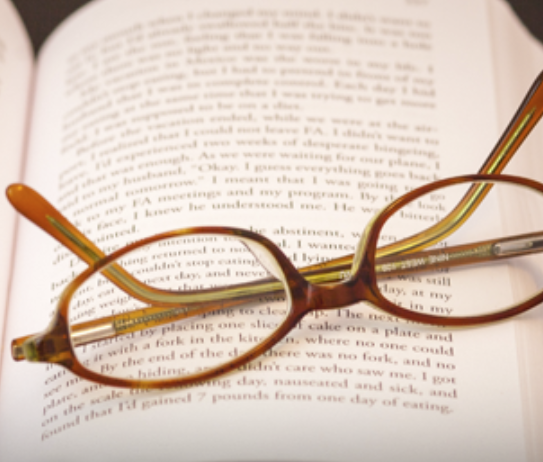 ---
---
What Readers are Saying:
"This book and the program it is about has saved my life. Not only was I fat, miserable and suffering from health challenges..but I couldn't figure out how to change the things that were not working in my life. Out of complete desperation, I attended a meeting associated with this book that explained what addiction is. I didn't know that food addiction can cause some to become underweight, some overweight, some to purge, some to over-exercise, and others to obsess over their bodies in-spite of being a normal healthy weight. I lost over 70 lbs from my highest weight and have been able to keep it off which is nothing short of a miracle. I have a totally normal body image today. I love my life and am not longer fat, miserable or suffering..all because of this book."
"I have already lost 25 pounds thanks to this book and I am changing the way I view food. THANKS"
"I really thought I was alone in the inner turmoil I had over my eating. This Program truly works as long as I continue to work it and this book assures that I am not alone. I'm not the worst, unique or hopeless."
"This book is a great book for anyone dealing with food addiction and for those that love them."
The Book Food Addicts in Recovery Anonymous is FA Conference Approved Literature.
"I've been doing bariatric surgery since 2004, so I've had eight years of meeting with hundreds and hundreds of people who have struggled with their weight. In my view, food addiction is real. I see it every day."
-Dr. Carl Lowe, Jr., Charlotte, North Carolina